Camping Mid-September
This camping trip was along the same rutted road as the Dry Creek. I just love that area for camping because we get serenaded by an OWL and anyone who knows me knows I adore owls. The weather this past weekend was not optimal, it rained off and on. We tarped above our main camping area to stay dry but. temps were around 60ish during the warmest part of the day, night time temps around 40ish which was tolerable if you were 'camped out' next to a nice big fire. The altitude at this campsite is about 1800ft, that means it gets a bit cooler. My ears got a bit nippy so I made myself a cute little cap to wear but.... Camping out by the fire means inevitably you have to go to your sleeping bag and freeze....not so.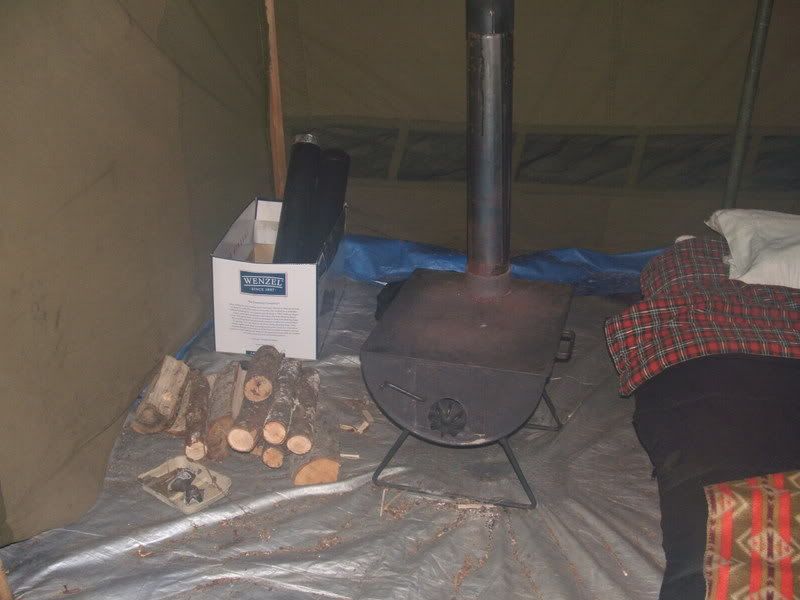 Recently we picked up a 12'X12' canvas tent complete with wood stove. I must admit, I absolutely love this tent! We were warm, dry, could dress standing up and there was plenty of room for our king size blow up mattress. (Yeah, we were roughing it) I must say the dogs were impressed with the warmth of the tent as well.
I'm looking forward to camping well into October.