High up on a mountain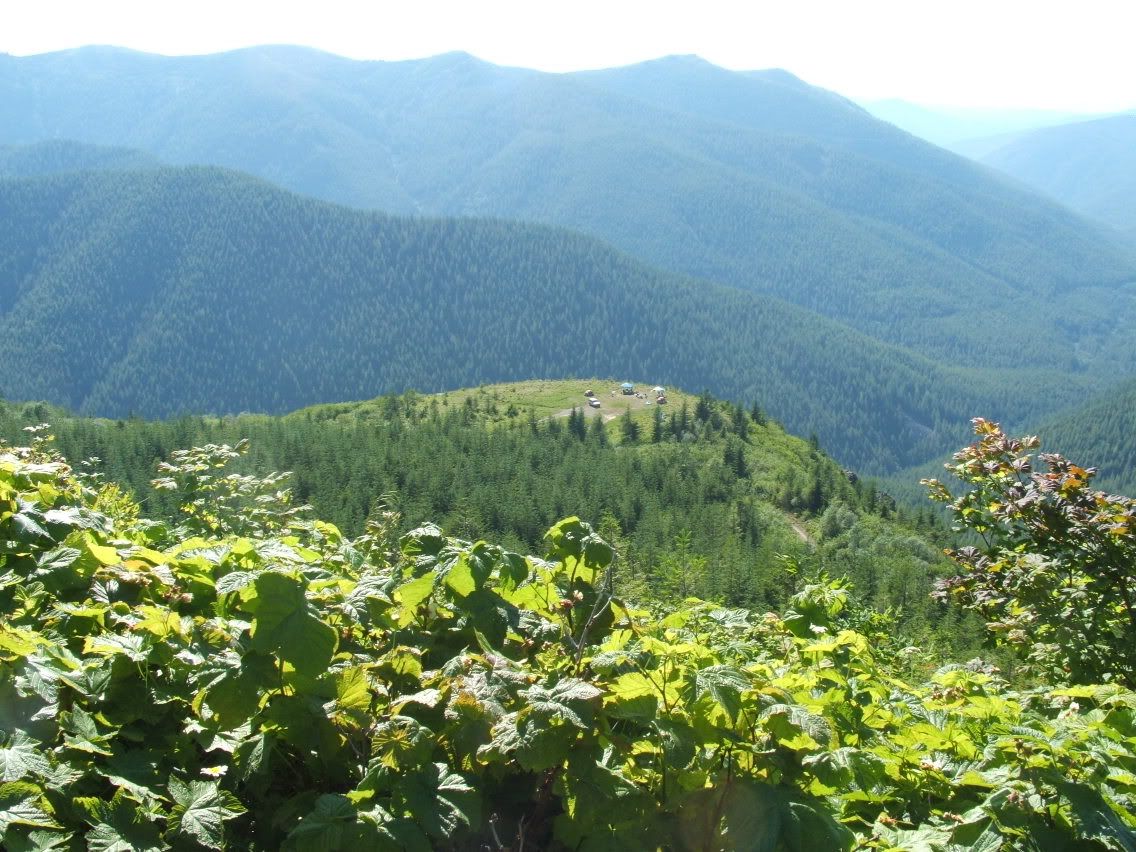 Camping at around 3372 ft has lots of advantages like great views and some disadvantages like lots of very strong sunshine. Our weekend day temps were definately in the 90's with little or no shade availible. Thankfully Grantbo and Marybo brought along their gazebos to help us all keep cool. In the evenings temps dipped nicely into the 50's so a nice campfire wasn't out of the question. We broke out the game Balderdash one evening and that was a blast! The first picture was taken from Lookout Mtn and that is our campsite! Pretty cool huh?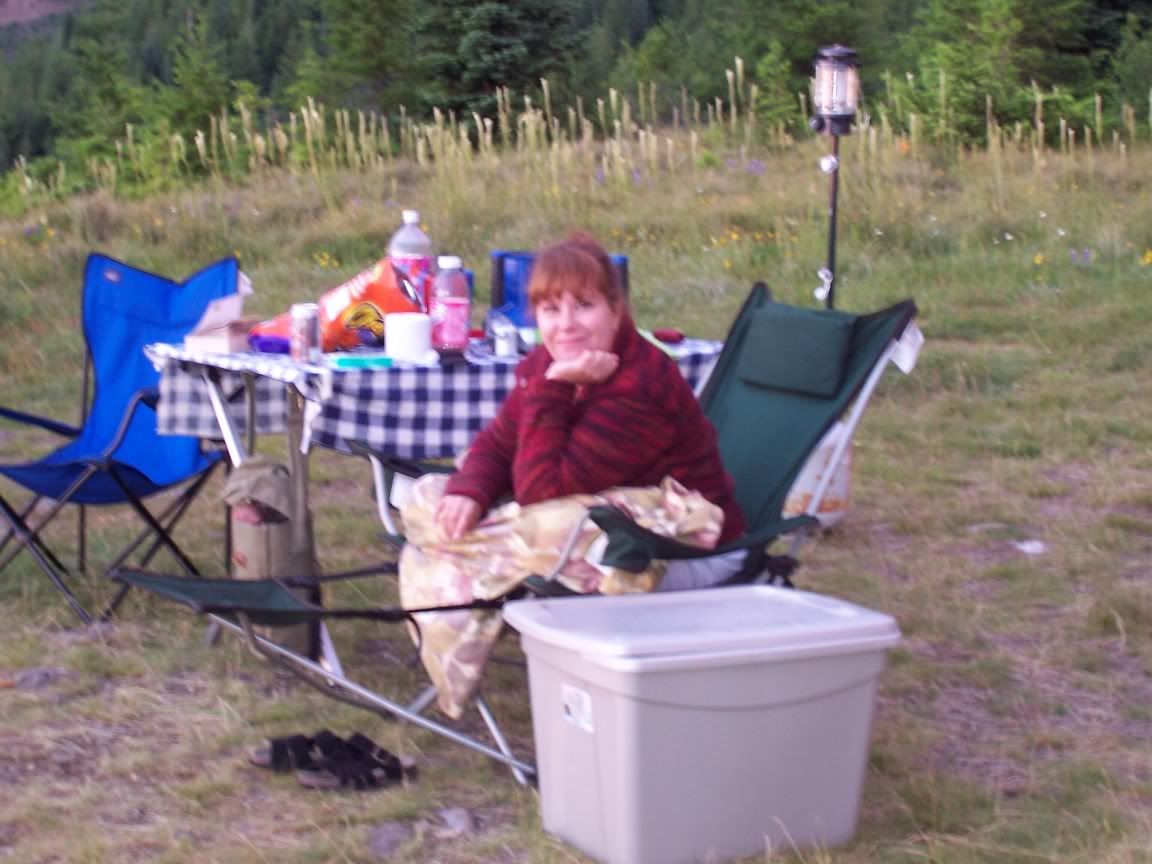 Here's a quick candid shot of me. I don't normally like any pictures of myself but this one is ok. As you can see the evening temps have set in and I'm curled up in a blanket and have a nice warm sweater on.
Dan found that by walking a short distance down the hill during the hottest part of the day that there was a very strong cool breeze, natures air conditioning at it's best!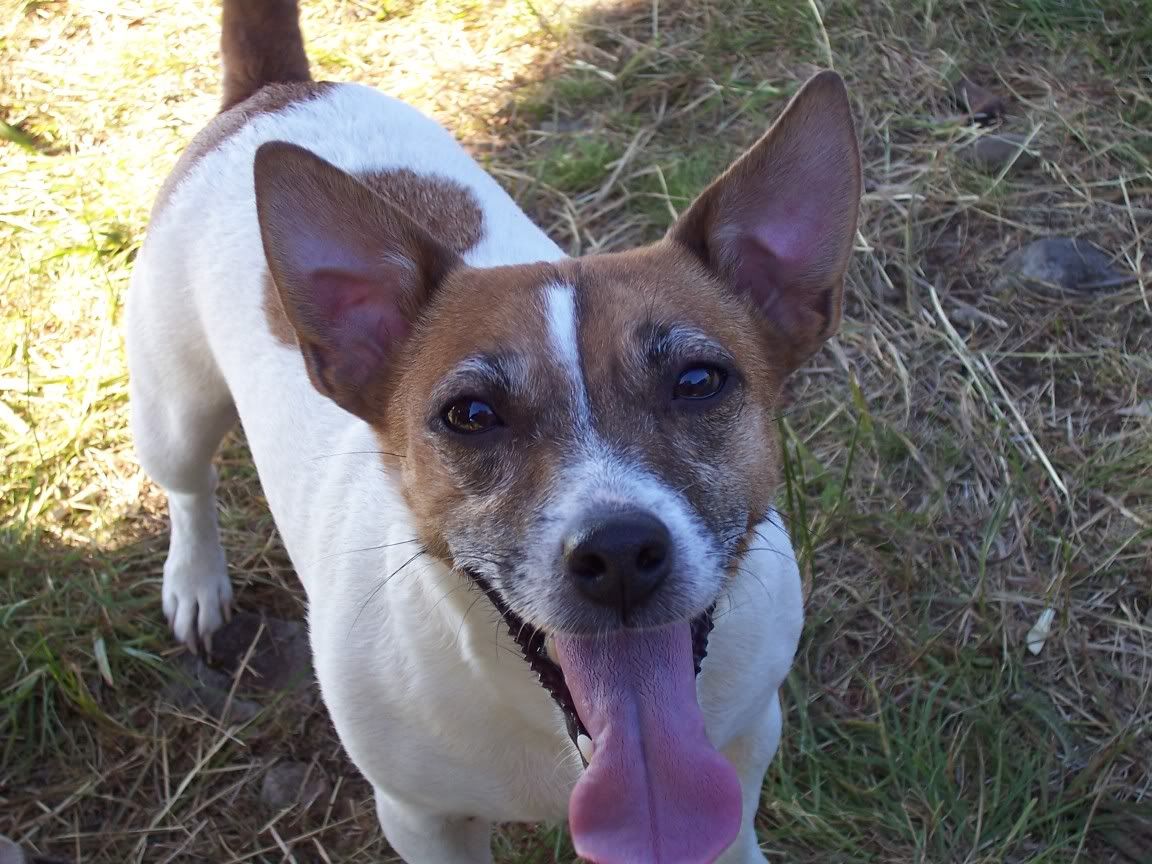 Lucy of course is game to go camping anytime!We just say "load 'em up" and she's ready to go.We of course have to make sure to pack her 'Chuck-it' and balls.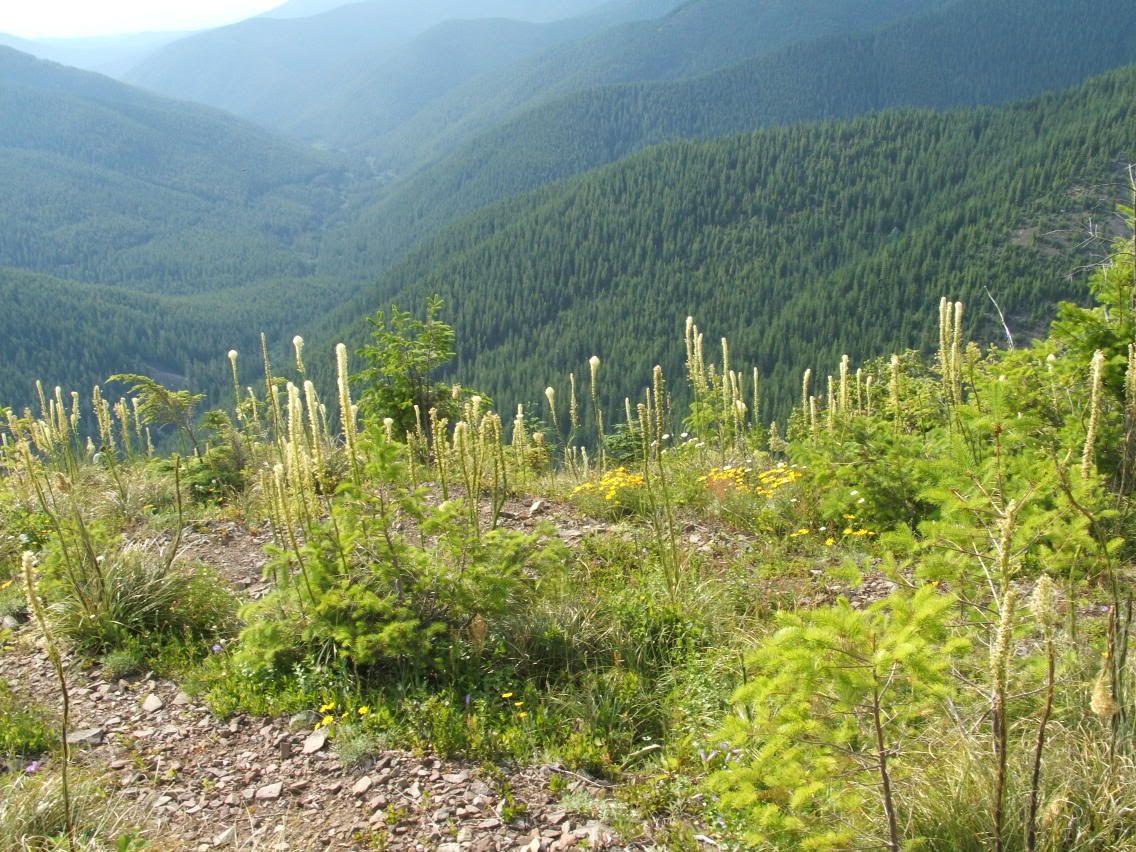 Pictures just don't do this justice, it's very deceptive because the drop off from the campsite to Poison Gulch below is quite a drop!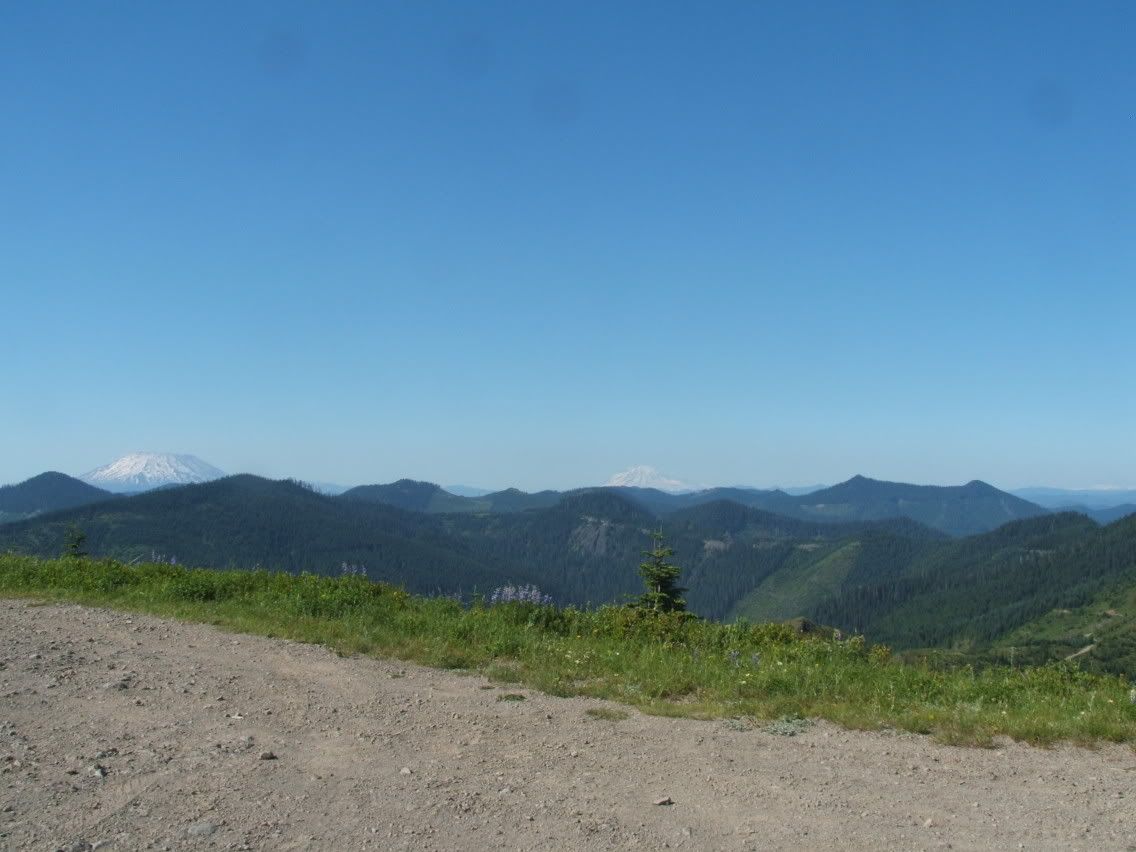 There was plenty of wildlife to be seen and heard at night. Each night we had one particular deer come up near the camp to check to see if we left any food. We named that one the Mooch Deer.
And we had a real good scare one night when in our tents we heard a few deer come running REAL fast through our camp. Something was chasing them. After that we heard something that sounded different pad it's way rather akwardly through the camp. We're thinking it was either a bear or big foot.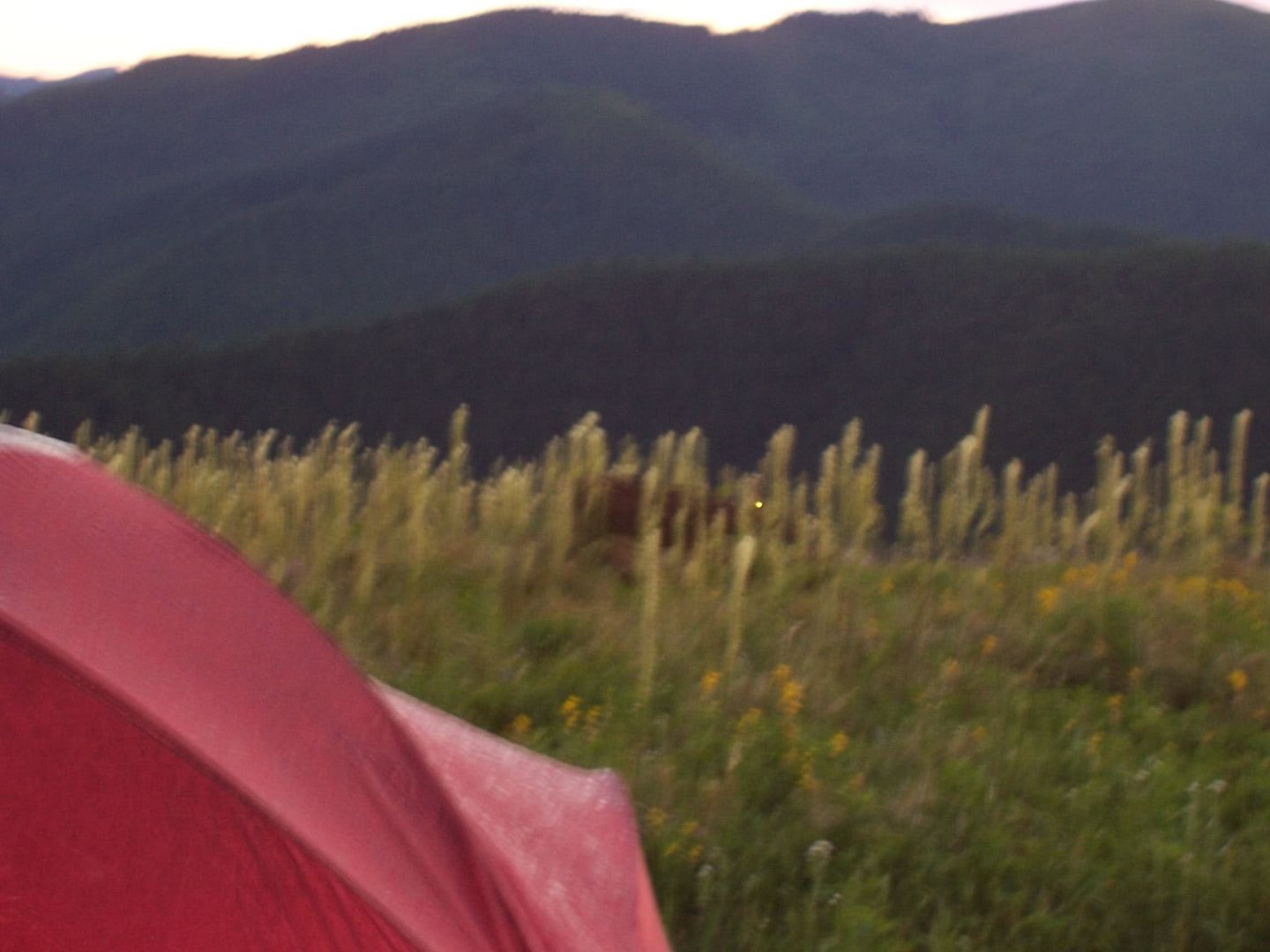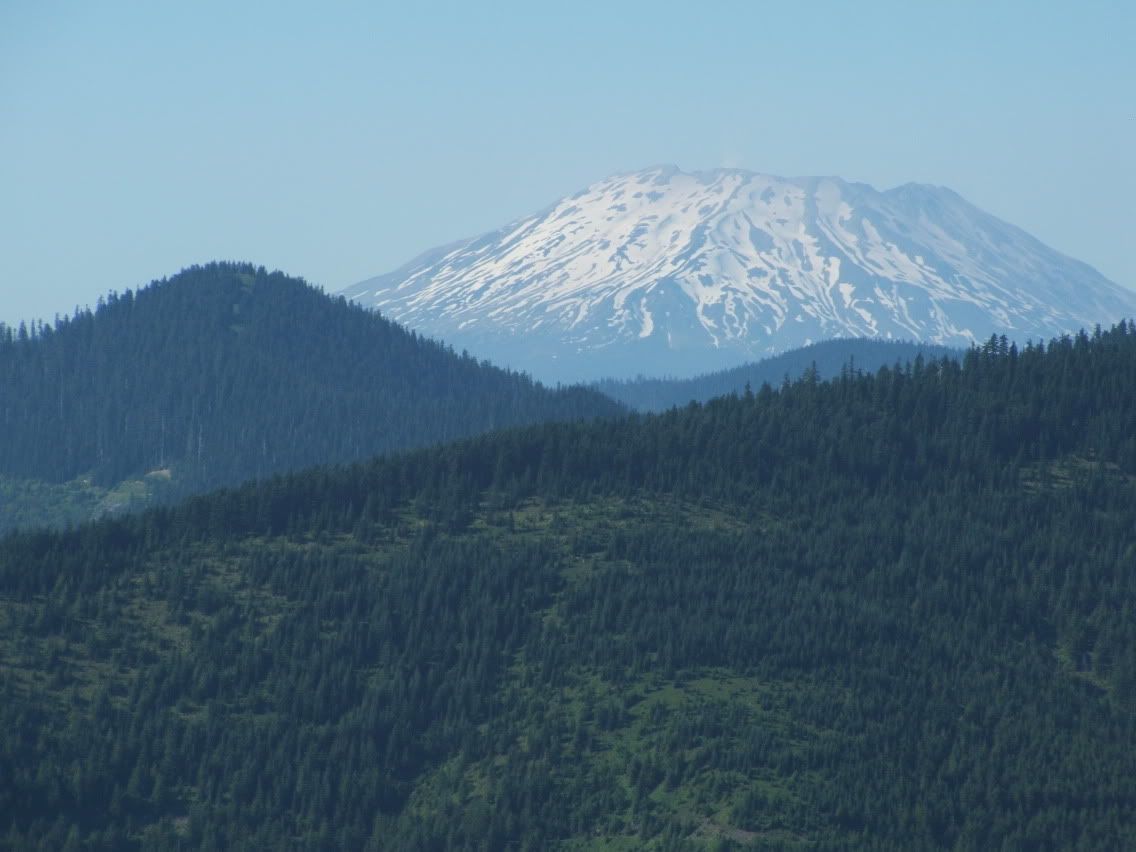 Just up from where we were camping is Lookout Mountain. From the top on a clear day you can see Mt. St. Helens, Mt. Adams, Rainer, Jefferson and Mt. Hood. I was able to get some shots of Mt. St. Helens and Rainer in the same shot and then used my zoom to get some really good ones of Mt. St. Helens and Mt. Hood.
All in all it was a fun trip but we had lots of mishaps. And I didn't want to bring up the flies but, where is my Sting-eze?